The U.S. Nuclear Regulatory Commission certified a design for a complicated small modular reactor (SMR) for the primary time. 
NuScale Power's design has turn into the seventh reactor design cleared to be used within the U.S., a move the Department of Energy said would equip the nation with a recent clean power source and send emissions falling. 
The NRC Commission voted to certify the design last July, following a final technical review.
The rule takes effect on Feb. 21, allowing utilities to reference NuScale's advanced light-water SMR design when applying for a combined license to construct and operate a reactor.
RUSSIA-UKRAINE WAR PUSHES 'DOOMSDAY CLOCK' CLOSEST POINT TO MIDNIGHT IN HISTORY, SCIENTISTS SAY
Secretary Jennifer Granholm hosts a Department of Energy news conference in Washington, D.C., Dec. 13, 2022. 
(Reuters/Mary F. Calver/File Photo)
Each of the modules is able to generating 50 megawatts of emissions-free electricity.
As well as, the department noted that the NuScale VOYGR SMR power plant can house as much as 12 factory-built power modules which might be a couple of third of the scale of a large-scale reactor. Each power module leverages natural processes to passively cool the reactor without additional water, power or operator motion.
The corporate is currently aiming to enable each module to generate as much as 77 megawatts. The commission is anticipated to review their application this 12 months.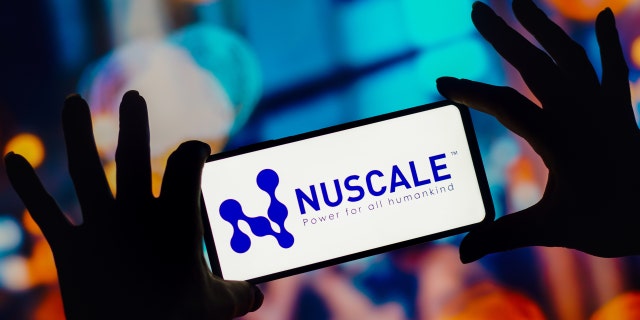 The NuScale Power logo is seen displayed on a smartphone, Oct. 5, 2022.
(Photo Illustration by Rafael Henrique/SOPA Images/LightRocket via Getty Images)
US SCIENTISTS PRODUCE FIRST SUCCESSFUL NUCLEAR FUSION REACTION RESULTING IN NET ENERGY GAIN
"We're thrilled to announce the historic rulemaking from the Nuclear Regulatory Commission for NuScale's small modular reactor design, and we thank the Department of Energy (DOE) for his or her support throughout this process," NuScale Power President and Chief Executive Officer John Hopkins said in an announcement.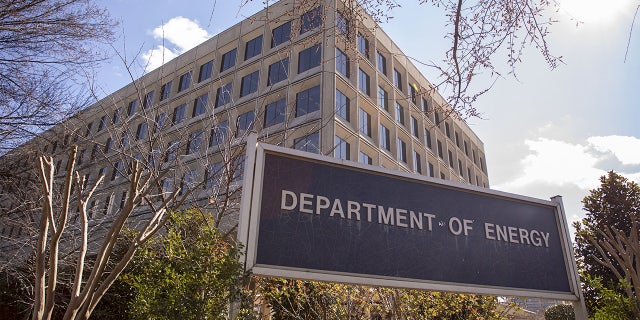 Signage stands outside the U.S. Department of Energy (DOE) headquarters in Washington, D.C., U.S, on Friday, Feb. 14, 2020. 
(Photographer: Andrew Harrer/Bloomberg via Getty Images)
The Energy Department has provided greater than $600 million since 2014 to support the design, licensing and siting of NuScale's VOYGR SMR power plant and other domestic SMR concepts.
It's working with the Utah Associated Municipal Power Systems to exhibit a six-module NuScale VOYGR plant at Idaho National Laboratory, with the primary module expected to be operational by 2029.
CLICK HERE TO GET THE FOX NEWS APP
NuScale said this month that the goal price for power from the plant is $89 per megawatt hour, up 53% from the previous estimate of $58 per MWh.
Julia Musto is a reporter for Fox News and Fox Business Digital.